Attorneys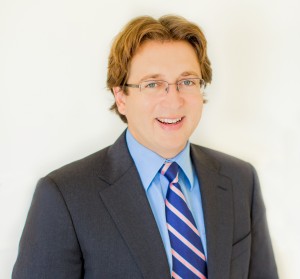 Morgan E. Pietz, named a "Rising Star" by SuperLawyers, and a "Litigator of the Week" by The American Lawyer, is a champion for those who have been wronged and a trusted counselor for companies and creative professionals. Mr. Pietz handles intellectual property and entertainment issues, business and consumer disputes, and insurance bad faith cases.
In a case that attracted widespread national media attention (Business Week) (LA Times) (ArsTechnica), Mr. Pietz was one of the lawyers primarily responsible for bringing down the notorious Prenda Law.  As described by the U.S. District Court in what came to be known as the Star Trek sanctions case [Ingenuity 13, LLC v. John Doe, 2013 U.S. Dist. LEXIS 64564 (C.D. Cal. May 6, 2013)], Prenda targeted about 20,000 people with abusive and quasi-extortionate copyright lawsuits.  The end result of Mr. Pietz's successful representation of the "John Doe" defendant, which the ABA Journal described as "part of legal folklore," was that his opponents were resoundingly sanctioned and referred to the U.S. Attorney's Office and IRS CID for criminal prosecution.
Mr. Pietz has successfully represented over 100 other defendants who have been targeted in "John Doe" copyright infringement lawsuits by companies like Malibu Media, LLC, Patrick Collins, Inc., and Voltage Pictures, LLC.  In a series of important decisions that Mr. Pietz argued and won, he made the law, both in California [C.D. Cal. (Klausner, J.), C.D. Cal. (Selna, J.),  S.D. Cal. (Huff, J.), S.D. Cal. (Burns, J.), E.D. Cal. (Drozd, J.)] and around the country [E.D. Mi. (Hood, J.)], on the  issue of "swarm joinder" under Rule 20 of the Federal Rules of Civil Procedure.  In another, similar case [N.D. Ill. (Kennelly, J.)] Mr. Pietz was successful in establishing a first-of-its-kind defense to copyright infringement for unclean hands, premised on a pornographer's potential non-compliance with the record keeping requirements of 18 U.S.C. § 2257.
Prior to starting his own firm, Mr. Pietz was an attorney with a special focus on intellectual property at the Los Angeles office of Paul Hastings LLP, a leading global law firm. While there, Mr. Pietz worked closely with the litigation group on various cases involving complex intellectual property, class action and business disputes.
Other representative matters Mr. Pietz has worked on include:
• Defense of DVD sellers who were sued by Warner Bros. Home Entertainment for alleged counterfeits sold on Amazon.com.
• Litigation of complex intellectual property and business disputes, including multimillion dollar trade dress and trademark infringement litigation, as well as trade secret, fraud and fraudulent transfer cases.
• Successful dispositive motions dealing with copyright preemption, right of publicity, common law and statutory misappropriation.
• Talent-side representation of entertainment professionals in disputes with studios and other large media companies.
• Assisting in the representation of Marvel Entertainment, Inc. in connection with its approximately $4 billion acquisition by The Walt Disney Company.
• Negotiating and drafting complex technology and software licensing arrangements with various commercial and governmental parties.
• Trademark prosecution, disputes, litigation and settlements including domain name dispute proceedings and inter partes proceedings before the Trademark Trial and Appeal Board.
• Corporate advice and counsel to small and medium sized businesses, particularly with respect to protection of intellectual property.
Mr. Pietz is on the Executive Committee of the California Society of Entertainment Lawyers.  He is an officer on the Los Angeles County Bar Association's Delegation to the Conference of California Bar Association, and a former member of the statewide Conference of California Bar Association's board of directors. He is also active with the Beverly Hills Bar Association's Entertainment and IP Sections, and the author of a legislative proposal to amend California's Anti-SLAPP law.
In connection with his assistance in a pro bono impact litigation class action, the ACLU of Southern California awarded Mr. Pietz its Humanitarian Award in 2010.
Mr. Pietz received a J.D. from the University of Southern California's Gould School of Law in 2008, where he was a member of the Hale Moot Court Honors Program, and a B.S. in Foreign Service from Georgetown University in 2003. Prior to becoming a lawyer, Mr. Pietz had a career as a TV producer.
The Pietz Law Firm has an exceptional network of big-law trained associates it has worked with in the past that can be called in to assist on a project-by-project basis.