Attorneys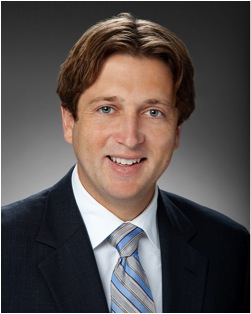 Morgan E. Pietz is an attorney who focuses on intellectual property, entertainment, technology and business. Prior to founding the The Pietz Law Firm, Mr. Pietz was corporate attorney with a special focus on intellectual property at the Los Angeles office of Paul Hastings LLP, a leading global law firm. While there, Mr. Pietz also worked closely with the litigation group on various cases involving complex intellectual property and business disputes.
Representative matters Mr. Pietz has worked on include:
• Talent-side representation of entertainment professionals, management companies, and sports teams.
• Civil litigation victories in connection with complex business disputes and collection actions.
• Assisting in the representation of Marvel Entertainment, Inc. in connection with its approximately $4 billion acquisition by The Walt Disney Company.
• Negotiating and drafting complex technology and software licensing arrangements with various commercial and governmental parties.
• Trademark prosecution, disputes, litigation and settlements including domain name dispute proceedings.
• Corporate advice and counsel to small and medium sized businesses.
In connection with his assistance in a pro bono impact litigation class action, the ACLU of Southern California awarded Mr. Pietz its 2010 Humanitarian Award.
Mr. Pietz is on Board of Directors of the Conference of California Bar Associations, and on the Executive Committee of the Beverly Hills Bar Association's Intellectual Property, Internet & New Media Section.
Prior to becoming a lawyer, Mr. Pietz worked as a legal intern for several leading entertainment and technology companies, and as a television producer.
Mr. Pietz received a J.D. from the University of Southern California's Gould School of Law in 2008, where he was a member of the Hale Moot Court Honors Program, and a B.S. in Foreign Service from Georgetown University in 2003.
At present, Mr. Pietz is the only full-time attorney at The Pietz Law Firm.